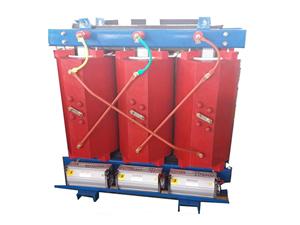 Applications
The QKSC high voltage motor stating reactor can reduce the voltage when starting up an AC induction motor. This product is designed to match the starting process of high-voltage asynchronous motors, and us compatible with motors of 220V to 14000KW.
When starting an AC induction motor at the rated voltage, the starting current always goes up to 5-7 times of the rated current. In order to reduce the starting current to avoid affecting the whole power grid, induction motors are usually started with lower voltages. An AC motor take a short time to startup, (usually a few seconds to two minutes), and by simply applying a reactor the voltage can be reduced.
Specifications
Starting reactor
model
Starting
capacitor Kv
Starting
current
Reactance(Ω)
outline size
L x w x H mm
Be started reactance machine
model
power(KW)
QKSC-400/6
395
123
8.667
865x300x700
Y355-4
220
QKSC-450/6
445
139
7.669
895x340x730
Y355-4
250
QKSC-500/6
495
154
6.992
910x345x740
Y355-4
280
QKSC-550/6
555
173
6.162
925x350x760
Y355-4
315
QKSC-630/6
620
194
5.496
940x355x785
Y400-4
355
QKSC-700/6
700
219
4.868
955x360x800
Y400-4
400
QKSC-800/6
785
246
4.333
975x360x820
Y400-4
450
QKSC-850/6
855
267
3.993
1015x385x840
Y400-4
500
QKSC-1000/6
965
301
3.542
1030x385x880
Y400-4
560
QKSC-1100/6
1080
338
3.154
1090x390x920
Y450-4
630
QKSC-1250/6
1215
380
2.805
1105x390x920
Y450-4
710
QKSC-1400/6
1365
427
2.496
1120x410x970
Y450-4
800
QKSC-1600/6
1540
481
2.216
1135x410x1015
Y450-4
900
QKSC-1900/6
1845
499
2.469
1150x420x1060
Y500-4
1000
QKSC-2100/6
2040
552
2.232
1170x430x1095
Y500-4
1120
QKSC-2300/6
2275
615
2.003
1125x440x1120
Y500-4
1250
QKSC-2600/6
2545
688
1.791
1250x445x1145
Y500-4
1400
Note: The table above shows size parameters of our conventional products. Customization service is also available.
When using customization services, the user should provide following parameters:
1. Rated voltage.
2. Rated current.
3. Rated reactance.
4. Startup running time and continuous startup times
5. Starting and cooling cycle.
6. The conditions of use (outdoor or indoor).
7. Other performance data according to the requirements.
Environment requirements
1. Altitudes lower than 1000 meters.
2. Operating environment temperature -25℃ to 45℃.
3. No harmful gases, steam and conductive or explosive dust at the installation site
4. When the working time reaches 2 minutes (once or accumulated), the device should be cooled for 6 hours before it can start again.
Performance parameters
1. Our dry-start reactors have smaller size compared with traditional oil reactors. They are light weight, have simple structure and are easy to install.
2. High temperature level (F).
3. The loss of dry iron core starting reactors is lower than that of oil reactors.
4. Noise level under 50dB
Features
1. Our high voltage motor stating reactors are made from cold rolled silicon steel of good quality. The core is separated evenly by air vents. Epoxy coat are applied in the gaps with special glue to ensure the air vents unaffected when the device is working.
2. High-quality silicon steel glue is used at the ends of the iron core, which greatly reduces running noise, and is corrosion-proof.
3. The main insulation part of the coil is made of glass fiber epoxy resin. The drying and vacuum immersing in insulating paint process adds to the coil's good insulation properties and high mechanical strength. It can withstand the current impact when starting motors and extreme temperatures without breaking.