Description
BOCHENG is a professional power compensation equipment manufacturer founded in 2001 in Fengxian district of Shanghai and we have focused on the improvement of power quality for more than 10 years. Our company has four factories covering the area of 16800 square meters.

Application
We can provide all kinds of reactive power compensation and filtering equipment, power transformer, electrical reactor. Our major products consisting of high-low voltage switch tank, active power filter, static synchronous compensator, low voltage power factor correction and harmonic filtering equipment, high voltage capacitor reactive power compensation equipment, silicon electrical steel sheet, which has a widespread use in metallurgical refinery, steel mill, chemical plant, photovoltaic power generation, hospital, military installations, electrical power system, communication equipment and other fields.
Main function of our products
1. We provide various electrical equipment aiming to improve power quality.
2. Our power compensation and filtering equipment can reduce and filter harmonic wave pollution in grid.
3. The compensation equipment can compensate reactive power loss and raise power factor.
4. We provide a series of electrical solution trying to ensure the safety of power system.
Feature & benefits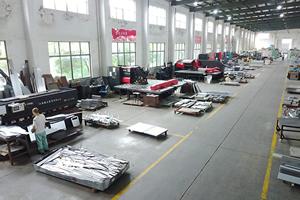 1. Processing capacity
Our company possesses individual silicon steel sheet workshop, power compensation and filtering equipment workshop and power transformer workshop. Besides, our factory is equipped with silicon steel sheet slitting machine, 160T high speed punch press, filter electrical reactor production lines. What's more, every workshop has a set of automated manufacture equipment and experienced engineer teams finish the manufacture and test of products.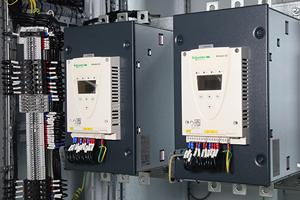 2. Quality guarantee
Our equipment adopts Infineon control system, DSP chips, EBM draught fan and high quality components, which can provide higher efficiency and more safe service. Additionally, finished products will pass through the quality testing of our company before delivery and ensure the normal using of customers.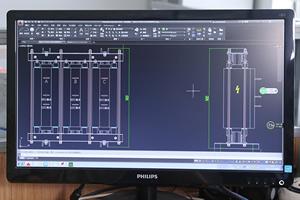 3. Independence R&D capacity
Our engineering group designs independently 10KV oil immersed power transformer, 35KV oil immersed power transformer, S11 oil immersed power transformer, S13 oil immersed power transformer and many types of dry type transformer. Based on our outstanding creativity and extensive industry experience, we understand demands of customers and can help customers choose best energy management solutions.
4. Certificate
BOCHENG has acquired ISO quality management system certification and CE export certification. Our products are sold to Europe, America and Africa area insisting of Japan, Korea, Spain, Russia and other countries. In the future, we will design new products and provide service for more partners in the world trying to create greater value for customers.